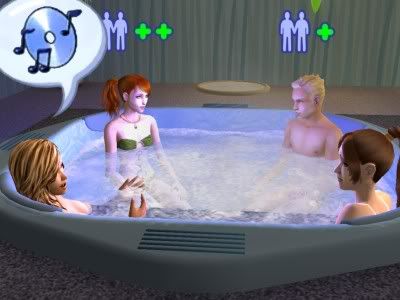 Narrator:
Here we are, another day. This time Xuan must have a one on one date with each lady, and 1 romantic kiss before we look at the scoreboard again tomorrow.
Infinity:
What do you all think about this crap of talking in song lyrics?
ASimWen:
I think it is OK. *clearing throat, sings...*
Do - a deer a female deer... Re - a drop of golden sun.... Mi - a name I call myself..... (1)
Hana-Holly:
Gawd, enough already!
Narrator:
It sounds like everyone is getting a little testy.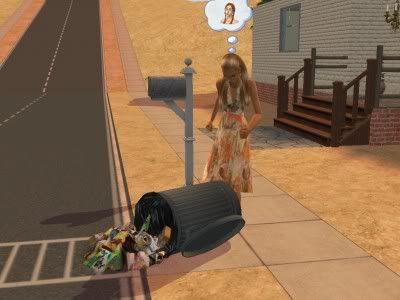 Narrator:
Hello Random. I see like Lynn, you just can't stay away.
Random:
My plane to Kokomo was delayed, and Ruby is laid up for a while with the flu. I took over the trash can kicking duties for a while.
Narrator:
No doubt Ruby got the flu from all the cockroaches she was setting free.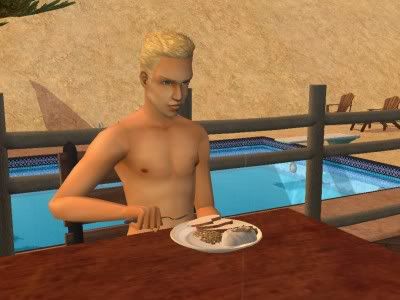 Narrator:
So Xuan, you are sitting outside by the pool eating instead of your usual place inside at the dining room table.
Xuan:
Yup. ASimWen is in there at the table. She is mad at me. I thought it best to stay away for a while.
ASimWen:
I know Lynn. I think I will probably be the next one to go. I am surprised I lasted as long as I did. What? Well, I just can't stand the thought of him touching me after seeing him with Hana-Holly. Maybe I should just leave now....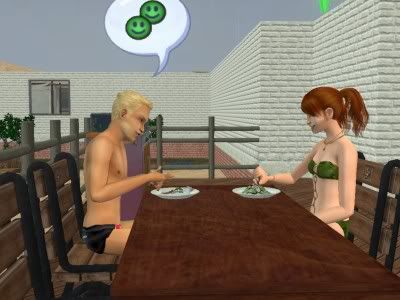 Xuan:
Oh Hana-Holly, I know you are my true friend. You will sit with me.
Hana-Holly:
Xuan. You are the greatest.
Narrator:
It appears Xuan is have a one on one date with Hana-Holly and is making out with her. It is well received.
Xuan
: Well Hana-Holly, looks like it might be you and me.
Hana-Holly:
What about Infinity?
Narrator:
I wouldn't count my chicks so soon, Hana-Holly. You know the scoreboard tells all.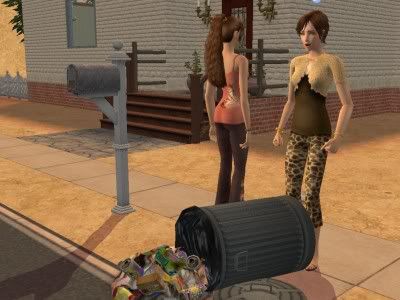 Lynn:
See ASimWen, this is how you do it. One swift kick to the side, and it is turned over.
ASimWen:
I just don't know if I can do it. Make a mess I mean. I might be better suited for stealing the newspaper....
Xuan:
I sure miss Lynn.
ASimWen:
You shouldn't have messed around! She is the first one you had three bolts with.
Narrator:
Err...ASimWen...this is the Bachelorette Game....the rules state that Xuan has to flirt with everyone in the house. Including you.
Xuan:
*looking sheepish* Yeah, well, that ain't so hard. heh
Xuan:
Are you sure you don't want a kiss, ASimWen?
ASimWen:
I am sure..thank you...no....
Narrator:
Well, this day went quick without so many players in the house. Let's check the scoreboard.
Narrator:
Hana-Holly heads up the pack with 171 points, Inifnity with 155, and ASimWen comes in last with 103. ASim, it looks like it is you.
ASimWen:
Yup, my turn at the big computer. I found a great place.
Ifninity:
Buh-Bye, ASimWen!
I bet you got them all this time!
1. Do-Re-Me - Rodgers and Hammerstein, 1959
2. I Don't Want To Miss A Thing - Aerosmith, 2002
3. Crazy For You - Madonna, 1987
4. Follow The Yellow Brick Road - EH Harburg, 1939
See you for the last installment!